1 x starter Hitachi new original S114-905 for Fiat 124 500, Lancia Mito Giuliet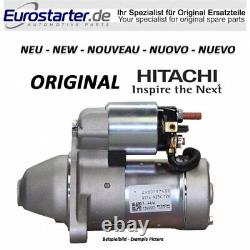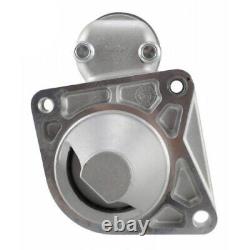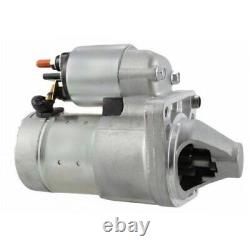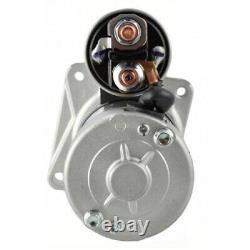 Verpackung : Originalkarton nicht immer vorhanden Packaging : Original Box not always available. Voltage [V]: 12, Power [kW]: 0,90, Number of Teeth: 10, Rotation Direction: Clockwise rotation, Flange Diameter; [mm]: 64,00, Connection Type: CPS0151, Built On: FIAT, Number of mounting bores: 3, Number of Thread Bores: 0, Type Duty: Japan, Type Duty: Light Duty, Weight [g]: 3300, Clamp: M8. Ihr Spezialist für Original Ersatzteile. 1x Anlasser Hitachi Neu Original S114-905 für Fiat 124 500, Lancia Mito Giulietta. Die Passgenauigkeit für Ihr Fahrzeug kann nur über den Vergleich der OE-Nummern erfolgen.
Eine genaue Identifizierung nur über die Fahrzeugverwendungsliste kann nicht gewährleistet werden! Falls Sie dieses Ersatzteil nur anhand von Fahrzeugdaten gefunden haben, senden Sie uns bitte vor dem Kauf Ihre Schlüsselnummern (KBA-Nummern) um die Passgenauigkeit überprüfen zu können. Diese finden Sie in Ihrem Fahrzeugschein unter 2.1 und 2.2. Please compare only the OE-Numbers to be sure that this is the right spare part.
We cannot guarantee a precise identification only on the vehicle application list! Die aufgeführten Namen und Herstellernummern dienen lediglich zu Vergleichszwecken. Die Herstellernummer auf dem gelieferten Aggregat kann von der Nummer aus der Artikelbeschreibung abweichen. 1368 ccm, 70 KW, 95 PS. 1368 ccm, 58 KW, 78 PS. 1368 ccm, 88 KW, 120 PS. 1368 ccm, 114 KW, 155 PS. 1368 ccm, 99 KW, 135 PS. 1368 ccm, 125 KW, 170 PS. 1368 ccm, 110 KW, 150 PS. 1242 ccm, 51 KW, 69 PS. 1368 ccm, 66 KW, 90 PS. 1368 ccm, 57 KW, 77 PS. 1242 ccm, 59 KW, 80 PS. 1108 ccm, 40 KW, 54 PS. 1242 ccm, 44 KW, 60 PS. 1368 ccm, 74 KW, 100 PS. 1242 ccm, 48 KW, 65 PS. 1368 ccm, 57 KW, 78 PS. (außer Inseln - bitte genaue Kosten und Lieferzeiten anfragen) Keine Samstagszustellung.
Except for islands please ask for exactly cost and lead time. Kompetenter und freundlicher Support Competent and friendly support. Über 10 Jahre Erfahrung im Vertrieb von Original Ersatzteile Over 10 years experience in the distribution of Original Spare Parts.