Belt Pulley Crankshaft For Fiat Bravo/ii Ritmo/iii Croma 500l 500x Tipo Egea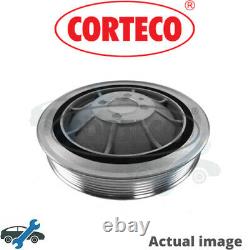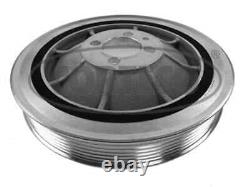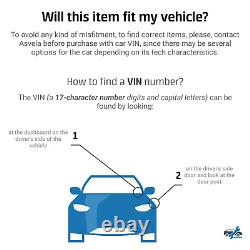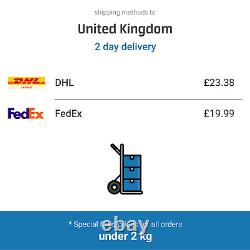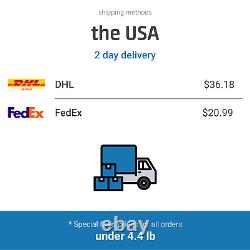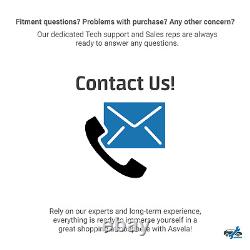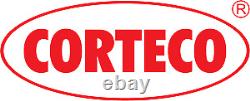 BELT PULLEY CRANKSHAFT FOR FIAT BRAVO/II RITMO/III CROMA 500L 500X TIPO EGEA. For vehicles with start-stop function. For vehicles without start-stop function.
All tech data details in the listings description section are provided from official manufacturers' tech databases. Thank you for your understanding. 1.6 D Multijet (198AXM1B). 2.0 JTDM 940FXH1A, 940FXH11, 940. ASTRA H Estate Van (L70).
1.6 D Multijet 844. 2.0 D Multijet 844. 2.0 JTDM (940FXM1A, 940FXS1A, 940FYD1A). 2.0 D Multijet (198AXPIB). VECTRA Mk II (C) GTS (Z02). VECTRA Mk II (C) (Z02). VECTRA Mk II (C) Estate (Z02). ZAFIRA / ZAFIRA FAMILY B (A05). 1.9 D Multijet (194AXB1B). 1.9 D Multijet (194AXC1B, 194AXC12). ASTRA Mk V (H) (A04). ASTRA Mk V (H) Estate (A04). ZAFIRA Mk II (B) (A05).
ASTRA Mk V (H) Sport Hatch (A04). 1.6 D Multijet (198AXH1B).
1.6 D Multijet (198AXL1B). 1.9 D Multijet 844.
2.0 D Multijet (198AXN1B). ASTRAVAN Mk V (H) Estate Van (A04).
1.6 D Multijet (199LYE1B). 1.6 D Multijet (199LYD1B). 2.0 Diesel, 75 Anos, Longitude, Sport, Trailhawk 4x4. 1.6 D Multijet (334AXA1B, 334AXA11). 2.0 D Multijet 4x4 (334AXB22, 334AXD2B).
1.6 D Multijet (334AXA1B). 1.6 D (356HXG1B, 356HXG11).
2.2 D (952AEM250, 952AEA250). 2.2 D (952AFA25, 952AFM25, 952ALA25).
2.2 D (952AGA250, 952AGM250, 952ASM2, 952ASA2). 2.2 D Q4 (952AHA45, 952AMA4). You can use YMM compatibility chart, but we want to pay your attention, that it was made as a general guide only. If you have doubts, questions regarding fitment or any other requests, please, contact Auto_Parts_Mall tech support for assistance. Strictly important to provide VIN code and detailed car information with your request since there can be different options for your car specific tech characteristics.
The VIN 17-character number (digits and capital letters) can be found by looking at the dashboard on the driver's side of the vehicle or on the driver's side door and look at the door post. Packages sent by courier require signature. If you need our assistance, please let us to know.
If you see that the package that courier tries to deliver is damaged, please fill up the claim form or do not accept it. NOTIFY US right away, we will arrange a replacement/reimburse your order A. This option works 30 days after the customer manager support contacted you. Items that are sent in vacum or lubricated film cannot be opened if the retuns is issued. Please let us to know if you have not received our feedback, we will give feedback manually.
This item is in the category "eBay Motors\Parts & Accessories\Car & Truck Parts & Accessories\Engines & Engine Parts\Timing Components & Kits\Tensioners & Pulleys". The seller is "auto_parts_mall" and is located in this country: LT. This item can be shipped worldwide.
Brand: CORTECO
Manufacturer Part Number: 49384699
Model: GIULIETTA (940_), BRAVO II (198_), RITMO III (198_), ASTRA H Estate Van (L70), ASTRA H Van (L70), DELTA III (844_), CROMA (194_), SIGNUM Hatchback (Z03), VECTRA C Estate (Z02), VECTRA C (Z02), VECTRA C GTS (Z02), VECTRA Mk II (C) GTS (Z02), VECTRA Mk II (C) (Z02), SIGNUM (Z03), VECTRA Mk II (C) Estate (Z02), ZAFIRA / ZAFIRA FAMILY B (A05), ASTRA H (A04), ASTRA H Estate (A04), ASTRA Mk V (H) (A04), ASTRA Mk V (H) Estate (A04), ASTRA H GTC (A04), ZAFIRA Mk II (B) (A05), ASTRA Mk V (H) Sport Hatch (A04), MITO (955_), ASTRAVAN Mk V (H) Estate Van (A04), 500L (351_, 352_), DELTA, RENEGADE SUV (BU, B1), 500X (334_), TIPO Saloon (356_)
Compatible Vehicle Make: ALFA ROMEO, FIAT, OPEL, LANCIA, VAUXHALL, CHRYSLER, JEEP
UPC: 3358960515100
EAN: 3358960515100
Reference OE/OEM Number: Z 19 DTL 939 A7.000 Z 19 DT 55280444 55260384 955 A4.000 55266388, 55268532 55271040 46335975 55284636 EJK 55263113 55263087 EBT, 55263088 940 A5.000 940 C3.000 198 A2.000 198 A5.000 55268818, 55284529 944 A 3.000 844 A1.000 198 A8.000 939 A8.000 955 A3.000, 940 C1.000 940 C5.000 844 A2.000 940 A8.000 940 C4.000 940 B6.000, 199 B5.000 940 B5.000 198 A6.000 844 A3.000 198 A3.000 939 A1.000, 939 A2.000 940 A3.000 940 A4.000 940 B4.000 940 B9.000 940 A7.000, A04 194_ H 356_ 844_ 952_ BU B1 940_ Z02 B C Z03 955_ 334_ 198_, 351_ 352_ L70 A05 ALFA ROMEO 55210310 55265660 CHRYSLER 55210310, 55265660 FIAT 55210310 55265660 LANCIA 55210310 55265660 OPEL 06, 14 359 6 14 359 93192547 VAUXHALL 06 14 359 6 14 359 93192547, JEEP 55210310 55265660 GATES TVD1135 DAYCO DPV1139 FEBI BILSTEIN, 39136 SWAG 70 93 9136 VAICO V24-0788 SASIC 2156079 ORIGINAL, IMPERIUM 10370 Metalcaucho 06211